Rectangular tables are space-conscious and their straight lines lend a modern look to your event space. To make the most of your space, arrange rectangular tables in parallel rows.
Banquet-style linens are ideal for luncheons and less formal events while floor-length linens are perfect for formal occasions.
Exclusive Tip: Table runners are the best way to add interest to your rectangular tables. Dress your tables in a solid linen and accent with a vibrant, patterned, or textured table runner!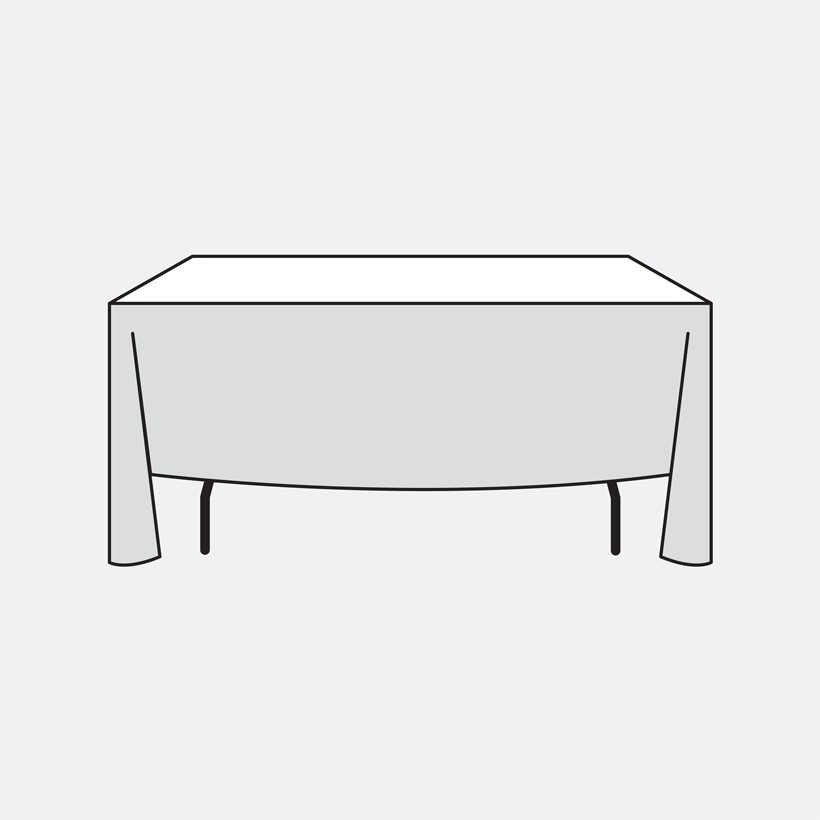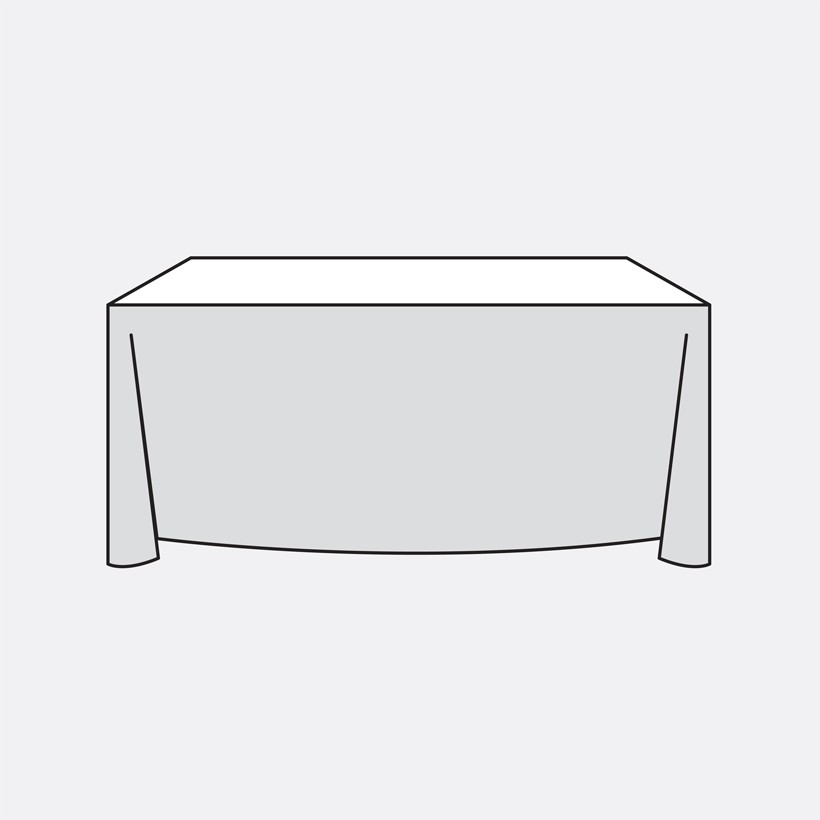 Table Size
Seating
Linen Look
Linen Size
4′ x 30″
4-6 People
Floor Length Almost to Floor
54″ x 114″
6′ x 30″
6-8 People
Banquet Style 21″ drop on sides, 24″ drop on ends
72″ x 120″
Banquet Style Floor length on sides, 12″ drop on ends
90″ Square
Floor Length
90″ x 132″
Floor Length & Drop drape floor on sides, 24″ drop on ends/td>
120″ Round
8′ x 30″
8-10 People
Banquet Style 21″ drop on sides, 12″ drop on ends
72″ x 120″
Floor Length
90″ x 156″
Floor Length & Drop drape floor on sides, 6″ drop on ends
108″ Round
Floor Length & Drop drape floor on sides, 12″ drop on ends
120″ Round