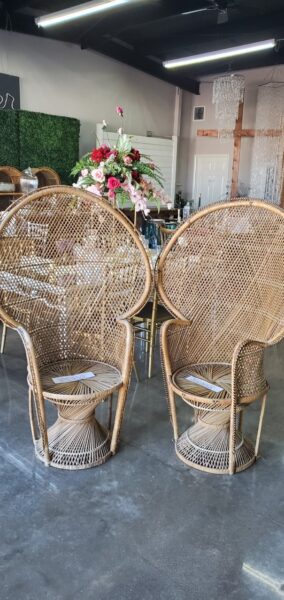 Lightweight, yet sturdy. These mid century modern woven peacock chairs will be the highlight of your bohemian event! Made from rattan wicker they will make you feel like the most important person in the room, and you ARE!
Item Description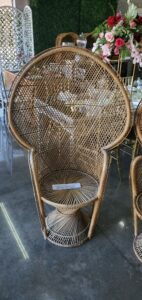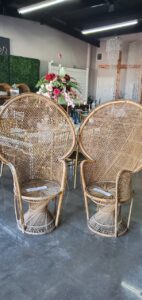 Height: 55.12 in. (140 cm)
Width: 34.65 in. (88 cm)
Depth: 18.12 in. (46 cm)
Seat Height: 16.93 in. (43 cm)
A large vintage Bohemian high-quality wicker Emmanuel/peacock chair. The Emmanuel/peacock chair made famous in the 1974 by the actress Sylvia Kristel on the move 'Emmanuel'. Sylvia Kristel was sitting half naked in one of those wicker peacock chairs.